The Year's Best Dark Fantasy & Horror: Volume One (Paperback)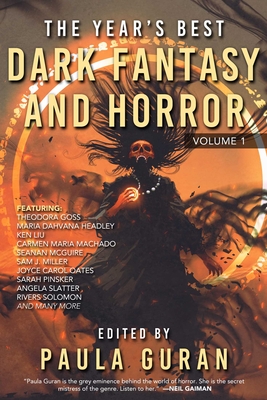 Description
---
Join twenty-five masterful authors and talented newcomers with more than 400 pages of the disturbing, unnerving, haunting, and strange. This outstanding annual exploration of the year's best dark fiction delivers tales of deathly possession, the weirdly surreal, mysterious melancholy, and frighteningly plausible futures.

Confront your own humanity and the fears that stir you—from the darkly supernatural and painfully familiar to the disquieting terror of the unknown.
About the Author
---
Freelance editor, anthologist, and reviewer Paula Guran was senior editor for Prime Books for seven years. Previously, she edited the Juno fantasy imprint from its small press inception through its incarnation as an imprint of Pocket Books. In addition to the annual Year's Best Dark Fantasy and Horror series, she's edited many other anthologies. In an earlier life she produced weekly email newsletter DarkEcho (winning two Stokers, an IHG award, and a World Fantasy Award nomination), edited Horror Garage (earning another IHG and a second World Fantasy nomination), and has contributed reviews, interviews, and articles to numerous professional publications.