Roses & Violets (The Rosenholm Trilogy) (Hardcover)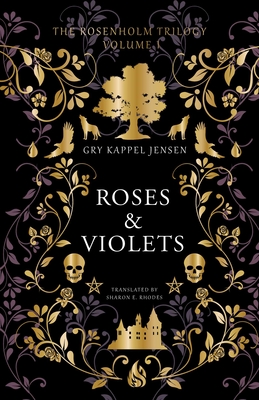 Description
---
A fantastical romance with Norse roots that's a thriller murder mystery!

Four girls from very different backgrounds are making their way to the mysterious Rosenholm Boarding School from different corners of the country. The one thing they have in common is the strange offer they have received to apply for a place at what will turn out to be a school for magic, deeply embedded in Nordic mythology, nature magic and shamanism. The girls have been invited to apply for a reason that is as yet unknown to themselves, but already during the unorthodox application tests, it becomes apparent that a spirit is trying to establish contact with the girls. It turns out that a young girl was murdered under mysterious circumstances in the 1980s and the killer was never found. Her spirit is still haunting the place, and she is now urging the four girls to bring justice and find the killer. But someone is keeping an eye on them and it quickly becomes clear that their lives are in danger.
About the Author
---
Gry Kappel Jensen has a Masters Degree in History and Nordic Languages & Literature. She works as an editor, translator, and author and has written a number of books for children and YA, including the popular Rosewood trilogy. She lives in Århus, Denmark, with her husband and children.

Translator SHARON E. RHODES is a literary scholar, writer, and translator working from Danish, Old English and Latin. She was selected as an Emerging Translator by the National Centre for Writing in 2020, and her work has been supported by numerous grants from the Danish Arts Foundation. She was selected as a judge for the 2022 PEN Translation Award and is an active member of the Danish to English Literary Translators (DELT). Her scholarship focuses on translation's role in the practice and development of Christianity in northern Europe. She earned a master's degree in literary translation and a Ph.D. in English literature from the University of Rochester. She lives in Western New York and is a founding member of the translation collective Sagebrush.