Getting Past the Publishing Gatekeepers: Winning the Hearts of Agents, Publishers, Editors, and Readers (Paperback)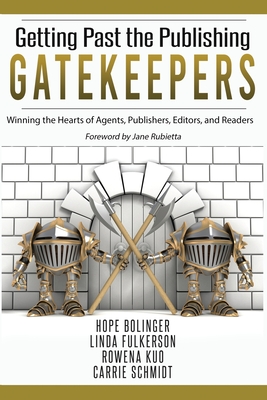 $16.99

Usually arrives at our store within 4-7 days
Description
---
Remember when Dorothy finally reached the Emerald City only to be halted by the Gatekeeper, blocking her hopes of seeing the Great and Powerful Wizard?
The path to publication is like that. Agents, and Editors, and Publishers, oh, my Each one is a barrier between you and a publishing contract.
But what if you understood what agents, editors, publishers, and readers really want?
If you're struggling to get past the publishing gatekeepers, this book will give you a behind-the-scenes peek at how to win the heart of each type of publishing professional. In fact, Getting Past the Publishing Gatekeepers won't just give you a peek-it will give you a guided tour. In this book, four publishing professionals-an agent, a publisher, an editor, and an influencer-share what it takes to unlock each "gate" within the publishing industry.
Getting Past the Publishing Gatekeepers is a must-have resource for all aspiring authors, and it offers insights to help multi-published authors as well.