Hello, Tiny Bear (Board book)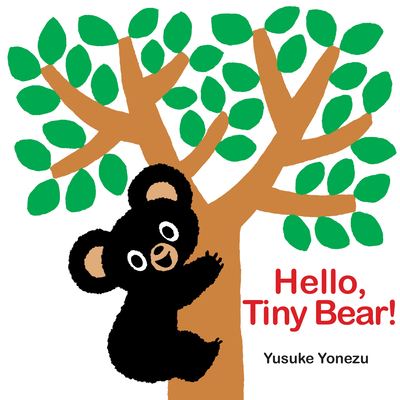 Description
---
Introducing Tiny Bear, the star of a new board book series from Yosuke Yonezu! Climbing is fun, but Tiny Bear must learn to watch where—and who—he climbs in this sweet story that ends with a cuddle from Mama.

Tiny Bear loves to climb, even when he isn't sure what's up there. In this fun and sweet story kicking off a new board book series full of social-emotional learning for toddlers, Tiny Bear meets several animals of the forest as he clambers up all sorts of trunks and legs. He climbs up a flamingo's neck, an elephant's trunk, a giraffe's legs, and a snake's body—and oh no! The snake is hungry. It's Mama bear to the rescue in the book's only lift-the-flap moment, when Tiny Bear learns that climbing up to snuggle a parent can be the best adventure of all.
About the Author
---
Yusuke Yonezu was born in Tokyo, Japan, where he still lives with his wife and children. As a child he loved to draw and make toys out of paper and boxes. He went on to study design and became the creator of many board books, puzzles, and toys beloved by children and their caregivers around the world.