Noah's Ark (Hardcover)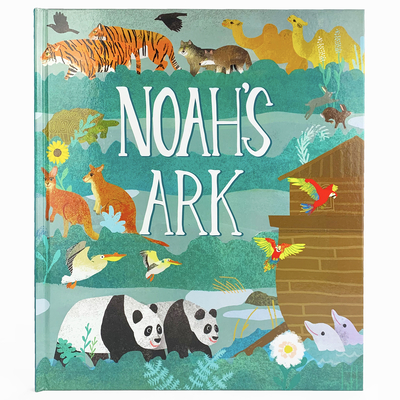 This item is not available.
Description
---
Share the story of Noah's ark with your little boy or girl with this large, hardcover book. Enjoy reading about Noah's trust in God in simple language for young children. Learn why God decided to send a great flood and almost start anew on Earth. A great Easter book for kids, this story tells how Noah trusted God, gathered food, built an ark, and invited animals to climb aboard two by two. Build a foundation of faith with this Bible-themed book which is written in simple language for your boy or girl to understand.
Looking for good Easter books or Easter gifts for kids? Add to the family collection of religious children's books with Bible books for toddlers and kids of all ages from Cottage Door Press
The simple language helps kids ages 4-8 read and understand stories easily
This story encourages bonding between parents and their little boys and girls while praying together
Beautiful illustrations will help your toddler understand and stay engaged for the compelling story
This book encourages religious curiosity and bonding between parents and children through prayer. Pair it with The Easter Story and more to introduce the story of Jesus.
If you're looking for Christian gifts, this is great for baby showers, baptisms, birthdays, first communions, Easter basket stuffers, and Christmas