When Strawberries Bloom: A Novel Based On True Experiences From An Amish Writer! (Mass Market)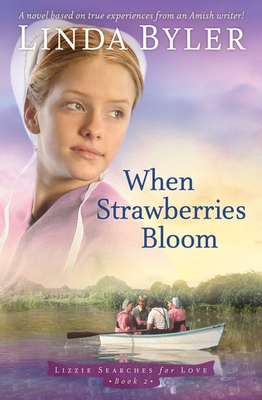 Description
---
Amish romance, full of tenderness, family, Christian love—from beloved writer Linda Byler.

New love and even more questions enter Lizzie Glick's life in When Strawberries Bloom, the second novel in the Lizzie Searches for Love series written by an Amish writer and based on true life experiences.

Lizzie's dream of teaching school has finally come true. She loves the brand-new school building, the sound of the children singing, and the independence she has in the classroom. Even the occasionally unruly boys can't ruin the excitement she feels each morning when she starts the school day.

But at home things are in turmoil again. What do Dat's sudden health problems mean for the future of their farm? And what about Lizzie's future? Emma and Mandy are so certain that Joshua and John are their perfect matches, but Lizzie doesn't know what to think about Stephen and how he might fit into her life. What will Lizzie decide? Will she continue to teach school? Or will she give up that dream so that her wish for marriage and a family can come true? Stephen says he loves her, but Lizzie isn't sure he really understands her. Can she hope to find anyone within her Amish community who loves her bright mind, her ever-active imagination, her competitive spirit and her stormy humor?
About the Author
---
Linda Byler grew up Amish and is an active member of the Amish church today. She is the author of five bestselling fiction series, all set in the Amish world: Hester Takes Charge, Lancaster Burning, Sadie's Montana, Lizzie Searches for Love, and The Dakota Series. In addition, Byler has written five Christmas romances: The Little Amish Matchmaker, The Christmas Visitor, Mary's Christmas Good-Bye, Becky Meets Her Match, A Dog for Christmas, and A Horse for Elsie. Linda is also well known within the Amish community as a columnist for a weekly Amish newspaper.