Keeping Secrets: Sadie's Montana Book 2 (Mass Market)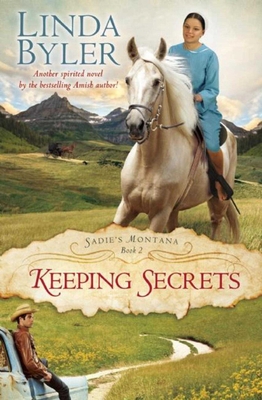 Description
---
The second book in Amish romance novelist Linda Byler's Sadie's Montana trilogy!

There's horse trouble in Montana again. Only this time, horses aren't being stolen, they're being shot. No hard-working ranch horse or Amish horse and buggy is safe. Then Daniel appears—a visitor from Lancaster County. With cornflower-blue eyes and a strong, square jaw, he is everything that her boyfriend Mark is not. He's funny, well-mannered, and completely dedicated to his family. Mark, on the other hand, finds it hard to tell Sadie the secrets of his past. He tells her pieces of the shadowy story, then won't speak to her for weeks. Will Mark help her? Or is he one of the horse-hunters? Why, Sadie wonders desperately, are there so many secrets? Will the truth surface in this second book in Linda Byler's "Sadie's Montana" series, or is the truth too hard to bear?

Skyhorse Publishing, as well as our Arcade, Yucca, and Good Books imprints, are proud to publish a broad range of books for readers interested in fiction—novels, novellas, political and medical thrillers, comedy, satire, historical fiction, romance, erotic and love stories, mystery, classic literature, folklore and mythology, literary classics including Shakespeare, Dumas, Wilde, Cather, and much more. While not every title we publish becomes a New York Times bestseller or a national bestseller, we are committed to books on subjects that are sometimes overlooked and to authors whose work might not otherwise find a home.
About the Author
---
Linda Byler grew up Amish and is an active member of the Amish church today. She is the author of five bestselling fiction series, all set in the Amish world: Hester Takes Charge, Lancaster Burning, Sadie's Montana, Lizzie Searches for Love, and The Dakota Series. In addition, Byler has written five Christmas romances: The Little Amish Matchmaker, The Christmas Visitor, Mary's Christmas Good-Bye, Becky Meets Her Match, A Dog for Christmas, and A Horse for Elsie. Linda is also well known within the Amish community as a columnist for a weekly Amish newspaper.