The Stone Face (Paperback)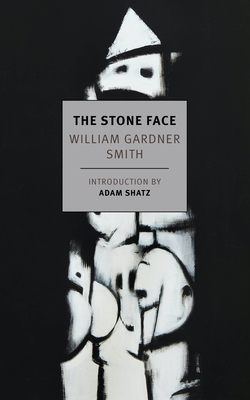 Description
---
A roman à clef about racism, identity, and bohemian living amidst the tensions and violence of Algerian War-era France, and one of the earliest published accounts of the Paris massacre of 1961.

As a teenager, Simeon Brown lost an eye in a racist attack, and this young African American journalist has lived in his native Philadelphia in a state of agonizing tension ever since. After a violent encounter with white sailors, Simeon makes up his mind to move to Paris, known as a safe haven for black artists and intellectuals, and before long he is under the spell of the City of Light, where he can do as he likes and go where he pleases without fear. Through Babe, another black American émigré, he makes new friends, and soon he has fallen in love with a Polish actress who is a concentration camp survivor. At the same time, however, Simeon begins to suspect that Paris is hardly the racial wonderland he imagined: The French government is struggling to suppress the revolution in Algeria, and Algerians are regularly stopped and searched, beaten, and arrested by the French police, while much worse is to come, it will turn out, in response to the protest march of October 1961. Through his friendship with Hossein, an Algerian radical, Simeon realizes that he can no longer remain a passive spectator to French injustice. He must decide where his true loyalties lie.
About the Author
---
William Gardner Smith (1927–1974) was a journalist, novelist, and editor. His first novel, Last of the Conquerors, was published in 1948, followed by Anger at Innocence, South Street, The Stone Face, and Return to Black America. 

Adam Shatz is the US Editor of the London Review of Books and a contributing writer to The New York Times Magazine, The New York Review of Books, and The New Yorker, among other publications.
Praise For…
---
"The Stone Face contains moments of keen insight. . . . The struggle to balance two urgent but conflicting necessities—the need to be politically conscious and engaged versus the need to protect against a corrosion of the soul, the brutalisation that comes with being at war—is rendered here with great sensitivity and moral intelligence." —Houman Barekat, Tribune magazine

"While there is much to improve in how we support each other at home and across the globe, Smith's novel reminds us of the immense power in solidarity and our duty to always rise up for justice and freedom." —Zeena Yasmine Fuleihan, Ploughshares

"A thought-provoking and an oddly humanizing and liberating book." —Kirkus Reviews

"A complex exploration of power and justice." —Corrine Segal, Lit Hub

"A courageous novel. . . . The Stone Face represents the maturing of a voice determined to confound preconceived notions about patriotism, Blackness and sanctuary, and accordingly the story takes no prisoners, so to speak." —James Hannaham, The New York Times

"The Stone Face explores the shifting nature of cultural identity and social oppression. . . The issues Smith raises in his novel resonate at least as much now as they did six decades ago." —John Powers, Fresh Air

"[William Gardner Smith] captures the murderous 'stone face' of racism in action." —Matthew Wills, JSTOR Daily

"This forthright, morally engaging 1963 novel by a neglected Black expat author applies a distinctly international perspective to questions of race and class. . . Far more than his contemporaries Richard Wright, Chester Himes, and James Baldwin, Smith (1927–74) parlayed his experiences in Paris into universal explorations of race, caste, and colonialism, earning him a place alongside them on library shelves." —David Wright, Library Journal