St. Thomas Aquinas Rescues Modern Psychology (Paperback)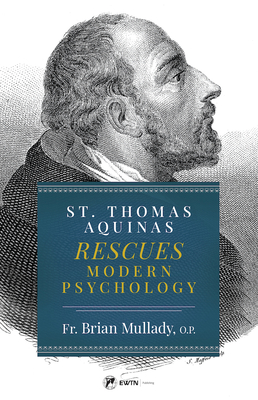 $17.95

Usually arrives at our store within 4-7 days
Description
---
In the struggle to find the touchstone between faith and reason, modern psychology is often a very problematic area for Catholics. Why? Because post-Freudian psychology is based on a mistaken idea that moral laws lead to neurosis. It arguesthat we must be freed from morality in order to become psychologically whole.
In this powerful and assuring book, Fr. Brian Mullady examines the nature of a healthy Christian emotional life, and ultimately provides the Catholic answer to the problematic theories of Sigmund Freud.
Made in the image and likeness of God, man is created for communion with the Holy Trinity - to love and be loved. Our immoral and destructive culture, devoid of authentic love, promulgates utilitarian views that in turn give way to various types of emotional illness and unrestrained passions. As you discover how sin damages the moral and emotional life of man, you 1/2 1/2 1/2ll come to see that the only source of true happiness is through the acquisition of virtu
About the Author
---
Fr. Brian Thomas Becket Mullady entered the Dominican Order in 1966 and was ordained in 1972. He has a Doctorate in Sacred Theology (STD) from the Angelicum University in Rome, Italy and was professor there for six years. He is currently a mission preacher and retreat master for the Western Dominican Province. He is the author of eight books, numerous articles, and writes for Homiletic and Pastoral Review and is the theological consultant for The Institute for Religious Life. He is a Missionary of Mercy appointed by Pope Francis. He also has had many programs on EWTN and currently has a weekly radio show on the EWTN radio network.