Motherhood, Fatherland, and Primo Levi: The Hidden Groundwork of Agency in His Auschwitz Writings (Hardcover)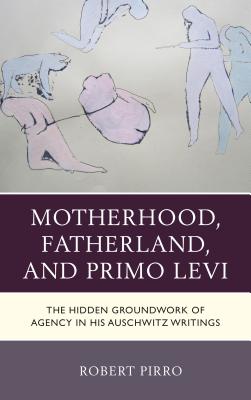 This item is not available.
Description
---
Motherhood, Fatherland and Primo Levi: The Hidden Groundwork of Agency in his Auschwitz Writings offers major new insights into the political dimensions of Levi's thought by using those texts conventionally thought to be marginal to his oeuvre (i.e., his short works of science fiction and fantasy and his World War Two partisan novel) to deepen our understanding of the lessons he offered in his more well-known and celebrated texts, Survival in Auschwitz and The Drowned and the Saved. Typically cast as one of the most profound theorists of what human beings at their worst can do to one another, Levi appears in this book as (in addition) a theorist who affirms a politics of active and broad participation in republican institutions as an important means of achieving a fulfilled human life. This book reinterprets Levi's political significance by bringing to bear two literatures that have been previously missing from scholarly considerations of Levi's legacy: psychologically-informed analyses of how infantile and toddler experience of, and relationship to, a primary caretaker shape later perceptions of self and relationship and studies of Machiavelli's variant of republican thought in which major emphasis is placed on founding institutions of civic participation that develop responsible political leaders and foster good citizenship. In the aftermath of the so-called Arab Spring, which has given rise to people acting on their worst impulses (ethnic cleansing, genocide) as well as on their best (revolution, democratic constitutionalism), Levi's legacy, considered more comprehensively, can be a valuable touchstone for understanding the democratic possibilities of a world undergoing rapid political change. Avoiding academic jargon and entanglement in hyper-specialized academic debates, Motherhood, Fatherland and Primo Levi offers that comprehensive understanding to scholars across many fields (Italian studies, political theory, cultural studies, women's studies, Holocaust studies, history) as well as to general interest readers of a humanistic bent and citizens concerned to make sense of this revolutionary age.
About the Author
---
Robert Pirro is a professor in the Department of Political Science and International Studies at Georgia Southern University.