Intimate with the Infinite (Paperback)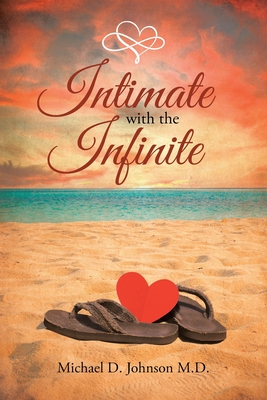 $20.95

Usually arrives at our store within 4-7 days
Description
---
A newborn baby cries. Once separated from the womb, the newborn's immediate desire is to find intimacy. There is no greater human intimacy than a mother's womb. That separation from intimacy defines us. We crave intimacy for the duration of our lives.
We are finite. We are mortal. We want to belong. We want to be a part of a family, a community, a group, and a nation. We want to be defined as not just who we are but to whom we belong. That is our desire to be intimate.
Human relationships are finite and all end in separation, either by choice or circumstance. Most of us seek to hold on to as many people as possible for the sake of feeling loved and giving love. Intimacy defines us. Ultimately, there is only one relationship that outlasts our mortality. That relationship is with our Creator. That relationship is timeless and endless and can only be described as being "intimate with the Infinite."
This collection of poems reflects my growth in seeking intimacy with the Infinite. As a son, brother, grandson, husband, father, and grandfather, I have learned to appreciate the multiple layers of intimacy in the family. These are all important links that help define who I am. I depend upon these relationships to give me peace, direction, and encouragement. I am reminded, however, that only one person can give me all that I need eternally and forever. Those are redundant terms but serve to emphasize this pursuit as extending timelessly.
Peruse this collection for a personal assessment of what the Holy Spirit will tell you about yourself and why eternal life is not about living forever. Instead, it is about knowing Christ intimately and infinitely.
And this is life eternal, that they might know thee the only true God, and Jesus Christ, whom thou hast sent. (Jn 17:3)