The King Of Riddles: The Massive Conundrum Book For Teens And Adults (Paperback)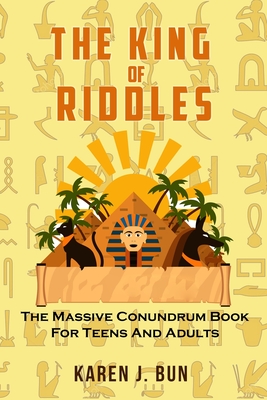 $13.99

Usually arrives at our store within 4-7 days
Description
---
Can you solve this?
Every day after working on the 11th floor all day, a man takes the elevator to the first floor. However, on the way to work each morning, he takes the elevator up to the 8th floor and then uses the stairs to arrive at the 11th floor, no matter what, unless his colleagues are on the elevator with him or it's raining outside.
Explain why he does this.
"This is the ULTIMATE riddle book that Karen has ever written " - Joe J.
Michelle Fischer - "My children and I spend one hour cracking each riddle daily. We absolutely it "
"Definitely the king of riddles." - Steve MA
Ben L. "I thought I knew the answers, but I was wrong "
Packed full of over 350 different quality from easy to very trick riddles, this book gives you the chance to exercise your brainpower to think out of the box and to seek to solve problems by unorthodox or apparently illogical methods.
This book is ideal for both adults and children, and can be used in schools, on training courses, as an after-dinner game and as a great way to entertain any small group that likes a mental challenge. To test your wits and free up your imagination, get this book now
Learn to open your mind and think outside the box with these mind-blowing riddles crafted to enhance your lateral thinking. The book is filled with "What Am I?" riddles, lateral thinking word riddles and enigmas.
Challenge Yourself With These Riddles By Clicking the "Buy Now" Button at the Top of the Page.