Discreet Password Book: Never Forget A Password Again! 5.5" x 8.5" Tropical Flower Watercolor Design, Small Password Book With Tabbed Large Al (Large Print / Paperback)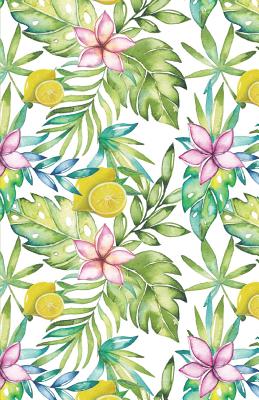 Description
---
Discreet Password Book for kids, boys, girls, teens, men, women, senior and everyone
Discreet cover helps protect your privacy and doesn't mention the book's purpose.
Store all your websites, usernames, and passwords, as well as a wealth of other computer-related information in one handy place with the Discreet Password Book with Tropical Flower Watercolor Design
Pocket size measuring at 5.5" x 8.5" (13.75 x 21.25 cm) with large print you will be able to fill it out easily.
Always aesthetic password organizer is the perfect book to keep track of all your login information, username, passwords, and email used
This book comes with 115 pages of high quality with a-z tabs, easy to read throughout the decorative paper that is also alphabetized to help you stay organized.
Keep Favorite Website, Username, Email Used, And Passwords In One Easy, Convenient Place
A must-have for anyone using social media, websites, or different online platforms that always forgets their passwords.
- 5.5 in by 8.5 in
- Bright white paper, and a sturdy glossy paperback cover
- Over 340 Record User And Password
Alphabetical
- Paperback Edition
- This book is proudly Made in the USA
There are also other Discreet Password Book with different covers -- please search for "Ellie And Scott" to see them all.