There are no products in your shopping cart.
Siddhartha (Paperback)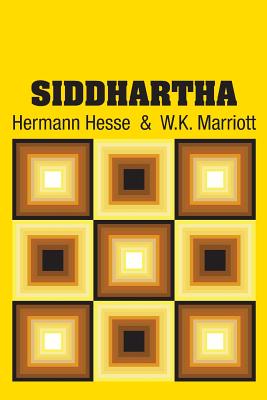 This book is no longer available.
We Can Order This For You
Description
---
A new translation of the classic novel first published in 1922 by Nobel Prize-winning author Hermann Hesse. Siddhartha inspired a generation of those seeking enlightenment in the 1960s and 1970s; this translation, written in simple, beautiful prose, is set to do so again in the restless, rebellious age that is the 21st century. Set in India, Siddhartha is about the individual's search for authenticity, self-knowledge, and spirituality. In Sanskrit, "Siddhartha" means "he who has found meaning" or "he who has attained his goals." Handsome son of a Brahmin, Siddhartha leaves home to seek enlightenment. Joined by his friend Govinda, he becomes a wandering beggar, meditates, and renounces all personal possessions, but gains great wealth before being guided back towards enlightenment and his ultimate destiny by the words of a ferryman. A must for anyone seeking self-knowledge in today's materialistic world.

About the Author
---
Nobel Prize-winner Hermann Hesse was born in Calw in the Black Forest, Germany in 1877. His parents were both missionaries. His first novel Peter Camenzind (1904) was a success, but World War I brought him into conflict with rampant German nationalism. In 1923, he traded in his German citizenship for a Swiss passport. His most famous books include Siddhartha, Steppenwolf, Narziss und Goldmund, and The Glass Bead Game.