Camilla and Kane: A Fairway Collection (Paperback)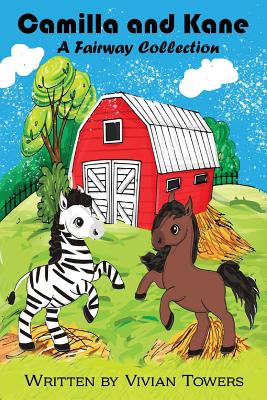 $6.99

Usually arrives at our store within 4-7 days
Description
---
Camilla, a beautiful zebra, lived with the zebras in the grasslands and Kane, a magnificent horse lived with the horses in a barn full of hay. They could see each other in the distance.
The King Zebra reign over the Zebra Kingdom and enforced strict rules of zebras not playing with horses. He would always say, "The zebras are better than the horses and need to stay away from the barn full of hay."
One day, Camilla escaped to the barn where she met Kane, the leader of the horses. She played with them and made many friends. But when the King found out that Camilla disobeyed the rules, he was very upset and forbade her from ever returning to the barn.
A few weeks later, a terrible snow storm came from nowhere and made it impossible for the zebras to get shelter and food. Camilla convinced the King to go to the barn and get help from the horses. First, he hesitated but later followed Camilla's advice.
In the barn, the King Zebra spent time talking with Kane. He realized that the horses were helpful and kind and that the zebras were not better than the horses.
Through God's teachings he learned that we are all created equal in the eyes of God and must help one another.
***
Camilla and Kane is part of a three book collection about animals that build their values through their experiences. Children can explore value-based stories filled with fun rhymes and animal characters.