Loving Choices, Peaceful Passing: Why My Family Chose Hospice (Paperback)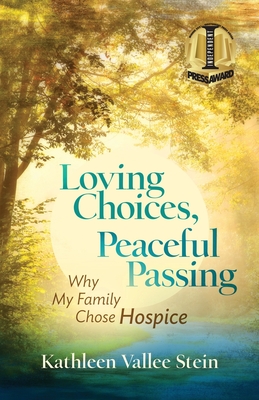 Description
---
"It's best when the family decides."
There is no guidebook on when, or how, to stop treatment of a terminal illness. Offered here is an intimate account of how the myriad end-of-life decisions affect a family. Bob Vallee had the courage to accept his impending death and lived out his final days at home in his daughter's care. He passed peacefully, in his sleep, twenty-nine days after entering hospice.
At the heart of this deeply reflective narrative about choices in living and dying, the reader finds a story of acceptance, forgiveness, reconciliation, and finally, awe for the fragility of life.
Peace is a place that lies between what is lost and what still remains. Kathleen Vallee Stein presents a lens-shifting view of role reversal as she steps into the role of caregiver. Her service to her father was a gift of love and gave him the dignity we all deserve in the last moments of our life. Stein's attention to detail sensitively recaptures events, without falling prey to nostalgia.
Read this book to consider choices you may make for yourself or the ones you love.