An Impossible Life: The Inspiring True story of a Woman's Struggle from Within (Paperback)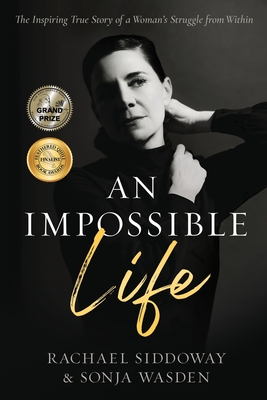 $19.99

Usually arrives at our store within 4-7 days
Description
---
"There are certain stories that touch you - for me, this was one of them. It is raw, honest, and a beautiful story of hope and love. These words left a mark on my heart, and this story is one of my most sacred and special I've ever done."- Dr. Tara Narula, CBS This Morning Correspondent
"This is an elegantly written memoir that lays bare the progression of mental illness...Keenly observant, with sharp, natural dialogue throughout." - Kirkus Review
"In this raw debut, Siddoway collaborates with her mother, Sonja, to shine a light on Sonja's mental illness and the determination of the human spirit." - Publisher Weekly
When thirty-five-year-old Sonja Wasden is involuntarily admitted to a psychiatric hospital by her husband and father, she is sure it is a mistake. Wife of a CEO, mother of three, living in a beautiful suburb, Sonja's life appears ideal. How did she get here?
In a gripping and breathtaking narrative that makes the reader feel as though they are listening in on a private conversation, Sonja tells the compelling real account of her struggle with marriage, motherhood, and mental illness.
An Impossible Life is an unforgettable true story of perseverance when all hope seems lost. Intriguing and heartfelt, Sonja's personal account of her mental health journey shines a beacon of hope to all who feel overwhelmed by the specter of mental illness.