There are no products in your shopping cart.
WHAT Is Enough: How to Lighten Your Load and Find What Makes You Happy (Paperback)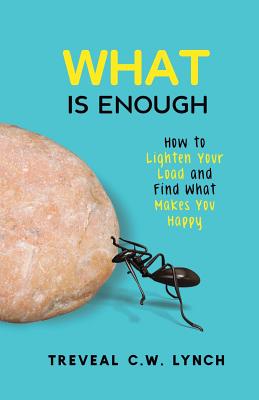 $13.99
We Can Order This For You
Description
---
God did not intend for us to live this way.
Life is beyond hectic and the daily grind is exhausting. We're all feeling the pressure to keep up, asking ourselves, "Have I done enough? Do I have enough? Am I good enough? Am I, enough - WHAT, Is Enough"?
The struggle to find the elusive work-life balance that is always just beyond our reach, is intense. And for most of us, true self-care, both physical and spiritual, takes a back seat.
In this process, we get so lost in the things we believe we need to buy, achieve, and produce that we forget WHAT truly matters
What Is Enough guides readers to understand - "The greatest thing you will ever become is accepting of WHAT you already ARE."
You'll learn:
How to overcome self-doubt
How to get the "weight of the world" off your shoulders
How to conquer self-deflating ideas that choke out your confidence
How to rid yourself of the burdensome belief that you must do more to be more
How to start working from your worth instead of working for it
How to deal with the anxiety and stress when people hurt you
And most importantly, That WHAT you've have always been is why you'll always matter