Hope Restored: Healing Emotional Wounds of the Past (Paperback)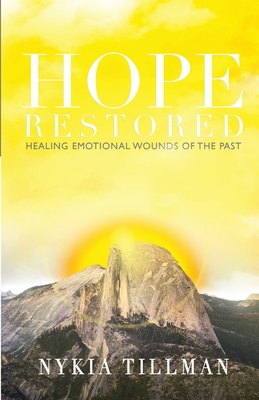 $24.96

Usually arrives at our store within 4-7 days
Description
---
ABOUT THE BOOK
Have you ever lost hope? Do you know what it is to go through a season of isolation, self-destruction, and depression? Have you ever question the reason why God placed you here? I know what it is to live life just existing. I know what it is to feel stuck while everyone around you seems to be flourishing. Throughout this book, many of you will find yourself in my story. The thoughts and behavior patterns that I will discuss in this book will sometimes feel as though you are looking in the mirror. I don't want you just to see yourself in my pain; I want you also to see yourself in my healing.
Hope Restored is a must-read for anyone who has ever felt hopeless. This book will help you understand that through Christ, you CAN overcome anything as you allow the Holy Spirit to guide you through life's journey.
ABOUT THE AUTHOR
Nykia Tillman is a dynamic speaker, author, wife, and mother of three beautiful children. Nykia has a passion for helping individuals heal from the inside-out. Her revolutionary transformation has catapulted her into her inner healing and deliverance ministry. She has been sharing this message of hope on various platforms and is also a servant leader at her church, Macedonia Church of Pittsburgh.
Her message of restoring hope and healing is breaking chains and helping individuals experience the life God intended for them to live. Her valuable insight into mental health, coupled with her philosophical background, provides spiritual and emotional transformation.