First Aid for Beginners: How to Build Your Own Herbal First Aid Kit (Medicine Handbook You Need in Your First-aid Kit That Will Save Your Life) (Paperback)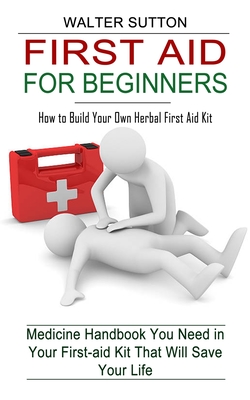 $19.95

Usually arrives at our store within 4-7 days
Description
---
There has been a lot of studies and research regarding the survival and the preparation required for overcoming the disastrous effects of the various calamities and war. Dealing with the medical emergencies is one of the important aspects of this field. If you need to have a proper guideline regarding the making of the survival guide for the first aid medical kit, here is the brief illustration of its various aspect.
In this book i will cover the following topics:
What are first aid kits and medicine kits?
The corresponding history of first aid kits
What are the different first aid strategies that you can do such as the do's and don'ts when a specific situation happens
The different materials that you will need to include on your first aid and medicine kit
How to drink your prescription medicines the right way
It can be difficult to think clearly when we're in the middle of life's storms. We want to be level-headed, calm, and able to rise above our situations, but there are times when we just can't seem to overcome these trials. Our own strength, and all our resources seem to fail us.
The book is easy to use, and within moments, you'll have access to the comfort, assurance, wisdom and strategies you'll need to be victorious over your circumstances.