Affiliate Marketing: Build Passive Income And Sell Through Affiliate Networks (Master Social Media, Grow Your Brand, Get Customers And Make (Paperback)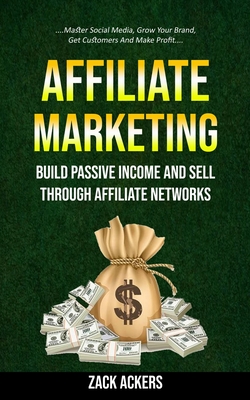 $19.95

Usually arrives at our store within 4-7 days
Description
---
Getting email after email pitching the latest and greatest thing since sliced bread you can end up wasting weeks, months, or years working on some affiliate system which turns out to fail miserably. Not to mention all the money thrown down the tubes along the way.
This book guarantees to give you the 20,000 foot view of affiliate marketing the right way, starting from the beginning all the way through to owning and operating a highly successful and profitable Internet business.
Here is a short preview of what is included in this book:
What is affiliate marketing?
Different types of affiliate products
Niche
How to market and get sales for free
How to market with ads
Social media affiliate
How to have the right mindset
Product creation
How to put it together
So what are you waiting for? It's now or never Make sure you grab your own copy to learn precisely how affiliate marketing can change your life.
Even if this is the first time that you've considered the ways of online marketing, in this step-by-step guide, you will find everything you need to start from scratch. The beauty is that you will get your first results sooner than you think