The 100 Greatest Kids Riddles of All Time (Paperback)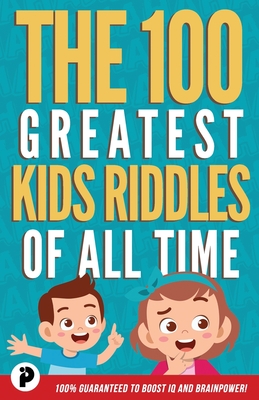 $8.99

Usually arrives at our store within 4-7 days
Description
---
★★★★★ "My daughter LOVES this gift and couldn't wait to challenge her friends."
★★★★★ "Really great at helping my son think 'outside the box'."
★★★★★ "Such a fun gift. Really makes your kids (and you) think."
The 100 Greatest Kids Riddles of All Time is a fun collection of brain teasers, riddles and visual "word puzzles" for those who like solving problems.
The riddles are laid out so as to get more difficult as you progress through the book - so it's ideal for kids from 6 years through to adults (But, if all else fails, all the answers are at the back of the book.)
The book is also designed to challenge kids to think laterally and more creatively, such as:


Easton's parents have three sons. Their names are Snap, Crackle and
I have a face and two hands, but no arms and no legs. What Am I?
What word is spelled wrong in every dictionary?
... and many more
Grab a copy of The 100 Greatest Kids Riddles of All Timetoday. An absolute must for all brainy kids
Tags: 100 greatest, Riddles and brain teasers, riddles and trick questions, riddles book, riddles book for kids, riddles for kids, riddles for kids aged 5-12, riddles and puzzles, jokes and riddles, jokes book, jokes book for kids, jokes children, jokes for kids, stocking stuffer, jokes kids, activity book, activities.