Adonis: The Myth of the Dying God in the Italian Renaissance (Hardcover)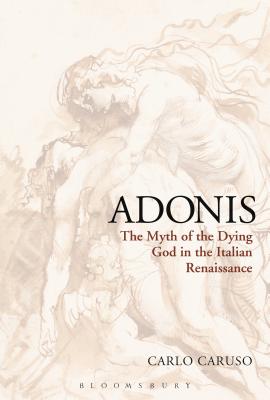 This item is not available.
Description
---
In this detailed treatment of the myth of Adonis in post-Classical times, Carlo Caruso provides an overview of the main texts, both literary and scholarly, in Latin and in the vernacular, which secured for the Adonis myth a unique place in the Early Modern revival of Classical mythology. While aiming to provide this general outline of the myth's fortunes in the Early Modern age, the book also addresses three points of primary interest, on which most of the original research included in the work has been conducted. First, the myth's earliest significant revival in the age of Italian Humanism, and particularly in the poetry of the great Latin poet and humanist Giovanni Pontano. Secondly, the diffusion of syncretistic interpretations of the Adonis myth by means of authoritative sixteenth-century mythological encyclopaedias. Thirdly, the allegorical/political use of the Adonis myth in G.B. Marino's (1569-1625) Adone, published in Paris in 1623 to celebrate the Bourbon dynasty and to support their legitimacy with regard to the throne of France.
About the Author
---
Carlo Caruso is Professor of Italian at the University of Durham, UK. He has published widely in the areas of the classical tradition, literature and the arts from humanism to neo-classicism, and the history of scholarship. He is the author of critical editions of Paolo Rolli, Libretti per Musica; Paolo Giovio, Ritratti, and Diomede Borghese, Orazioni Accademiche.