The Periodic Table: A visual guide to the elements (Paperback)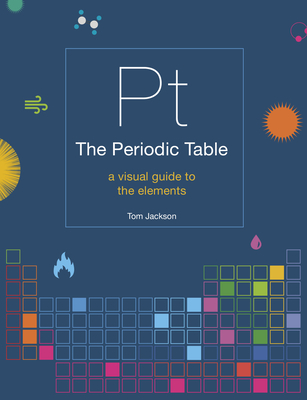 Description
---
Which is the densest element? Which has the largest atoms? And why are some elements radioactive?  From the little-known uses of gold in medicine to the development of the hydrogen bomb, this is a fresh new look at the Periodic Table.

Combining cutting edge science with fascinating facts and stunning infographics, this book looks at the extraordinary stories of discovery, amazing properties and surprising uses of each elements, whether solid, liquid or gas - naturally occurring, synthesised or theoretical!

From hydrogen to oganesson, this is a fact-filled visual guide to each element,each accompanied by technical date (category, atomic number, weight, boiling point) as well as fun facts and stories about their discovery and surprising uses. 
About the Author
---
Tom Jackson is a science writer based in Bristol, UK. Over the last 20 years, Tom has written books, magazine and newspaper articles, for online and for television on a wide range of subjects and has worked on projects with Brian May, Patrick Moore, Marcus de Sautoy and Carol Vorderman and for major international publishers, such as Dorling Kindersley, National Geographic, Scholastic, Hachette, Facts on File and BBC Magazines.