Sir Charles Oman's War & the Middle Ages: Conflict & Politics in Europe 378-1575-The Art of War in the Middle Ages 378-1515 & England and the Hundred (Hardcover)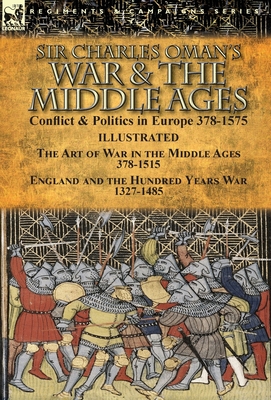 This item is not available.
Description
---
War in the Middle Ages--illustrated with many pictures and maps
Charles Oman is rightly regarded as one of the foremost British military historians. This unique and attractive Leonaur edition brings together two of Oman's most outstanding historical contributions in one volume. The first book traces the development of warfare from the end of the ancient period, through the medieval period and to the genesis of modern war. Oman considers the development of tactics, organisation, weaponry, clothing and armour, giving examples of how all of these aspects of the business of war were employed in notable battles and campaigns. The second work concentrates on an analysis of one of the most notable conflicts of this period--The Hundred Years War--which encompassed, in due course, The War of the Roses. Oman treats his subject with true scholarship, writing with an outstanding economy of words, which both informs and entertains. This illustrated Leonaur book not only combines two outstanding works upon broadly related themes, but the text has been enhanced with many monotone illustrations and campaign and battlefield maps which, although they did not appear in either of the original works, clarify Oman's writings for the benefit of the modern reader.
Leonaur editions are newly typeset and are not facsimiles; each title is available in softcover and hardback with dustjacket.