Blender 3D Basics - Second Edition: This book will have you diving into the great features of Blender in no time. Written for absolute beginners, it t (Paperback)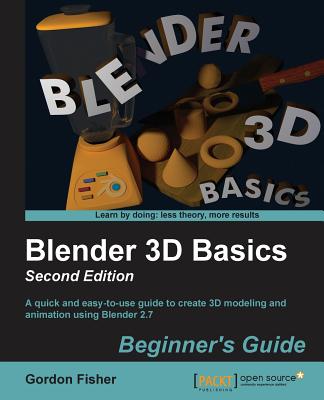 $56.99

Usually arrives at our store within 4-7 days
Description
---
This book will have you diving into the great features of Blender in no time. Written for absolute beginners, it takes you step-by-step through the process of creating a fully animated 3D scene. Once completed, you'll never look back.
Key Features
Explore Blender's unique user interface and unlock Blender's powerful suite of modeling and animation tools
Learn how to use Blender, and also the principles that make animation, lighting, and camera work come alive
Start with the basics and build your skills through a coordinated series of projects to create a complex world
Book Description
This book teaches you how to model a nautical scene, complete with boats and water, and then add materials, lighting, and animation. It demystifies the Blender interface and explains what each tool does so that you will be left with a thorough understanding of 3D. This book starts with an introduction to Blender and some background on the principles of animation, how they are applied to computer animation, and how these principles make animation better. Furthermore, the book helps you advance through various aspects of animation design such as modeling, lighting, camera work, and animation through the Blender interface with the help of several simple projects. Each project will help you practice what you have learned and do more advanced work in all areas.
What you will learn
Use the Blender user interface for building and animating projects
Build objects using Box Modeling, Subdivision Surfaces, and NURBS Curves
Create landscapes and trees with Blender's powerful procedural modeling plugins
Use movie lighting theory to make your images pop
Manipulate cameras for dramatic effect
Make entertaining animations with keyframes and motion curves
Connect graphics nodes to create stereo 3D animation from two separate image streams