Frontline Ukraine: Crisis in the Borderlands (Hardcover)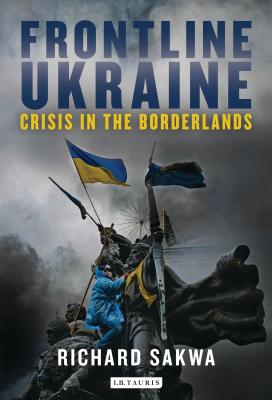 This item is not available.
Description
---
The unfolding crisis in Ukraine has brought the world to the brink of a new Cold War. As Russia and Ukraine tussle for Crimea and the Eastern regions, relations between Putin and the West have reached an all-time low. How did we get here? Richard Sakwa here unpicks the story of Russo-Ukrainian relations and traces the path to the recent disturbances through five "revolutions," that have forced Ukraine, a country internally divided between East and West, to choose between a closer union with Europe or its historic ties with Russia. The first full account of the ongoing crisis, Frontline Ukraine explains the origins, developments and global significance of the battle for Crimea. With all eyes focused on the region, Sakwa unravels the myths and misunderstandings of the situation, providing an essential and highly readable account of the struggle for Europe's contested borderlands.
About the Author
---
Richard Sakwa is Professor of Russian and European Politics and Head of the School of Politics and International Relations at the University of Kent. He is also an Associate Fellow on the Russia and Eurasian Studies Programme at Chatham House and the author of Putin and the Oligarch: The Khodorkovsky-Yukos Affair (I.B.Tauris); The Crisis of Russian Democracy; Putin: Russia's Choice and Russian Politics and Society.