The Louise Parker Method: The 6-Week Programme: The 6-Week Programme (Hardcover)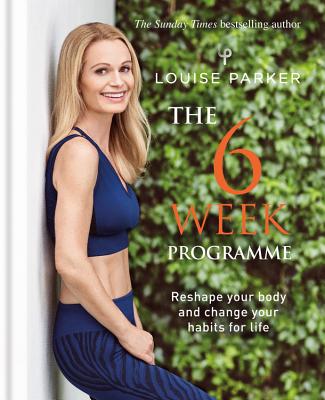 Description
---
Kickstart your weight-loss potential and change your habits for life with this guided plan from Louise Parker.
'Louise is the only one out there I trust' - Emma Thompson
This book is for anyone truly wanting to change the way they live, reclaim their health and in doing so discover a body that's lean, strong and sustained with ease. It's about being the best version of yourself, being confident and happy in your skin and absolutely loving the way you live. I'm about to guide you through the first six weeks of a lifestyle overhaul, where you make yourself a priority and where your new habits will set you free.

- Louise Parker, bestselling author of The Louise Parker Method and Lean for Life: The Cookbook
Louise Parker's 6-Week Programme is a guided, motivational programme for transforming your body and enjoying the results for life. Week by week, you'll follow each of the four pillars of Louise's Method: eat beautifully, live well, think successfully and work out intelligently. You'll experience a complete mind-body reset and focus on acquiring the habits key to long-term success.
About the Author
---
Louise Parker has spent 20 years learning, researching, testing and improving The Louise Parker Method. Her clients include CEOs and celebrities too A-list to name, as well as figures from high society and royal family members from around the world. To date, over 18,000 people in more than 39 countries have completed a Louise Parker programme. Many are willing to pay thousands of pounds for the unique plan. Louise now runs the Louise Parker company with her husband Paul, who left his job 4 years ago to help keep up with the ever-increasing demand for The Louise Parker Method. They live in London with their 3 daughters.