Louise Parker Method: Lean for Life: The Cookbook (Paperback)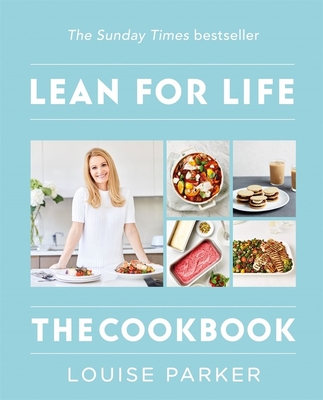 This item is not available.
Description
---
This year, start a new you eating plan you can maintain for life. Louise Parker shows you how the A-Listers do it.

Don't be fooled by vague promises of organic 'clean' eating. Teach yourself to EAT BEAUTIFULLY and EAT LEAN and TRANSFORM YOUR BODY FOREVER.

This cookbook not only contains over 120 fuss-free recipes; it arms you with the knowledge to create hundreds of variations so you will never get bored.
About the Author
---
Louise Parker has spent 20 years learning, researching, testing and improving The Louise Parker Method. Her clients include CEOs and celebrities too A-list to name, as well as figures from high society and royal family members from around the world. To date, over 11,000 people in more than 28 countries have completed a Louise Parker programme. Many are willing to pay thousands of pounds for the unique plan. Louise now runs the Louise Parker company with her husband Paul, who left his job 4 years ago to help keep up with the ever-increasing demand for The Louise Parker Method. They live in London with their 3 daughters.