The Book of Dog Poems (Hardcover)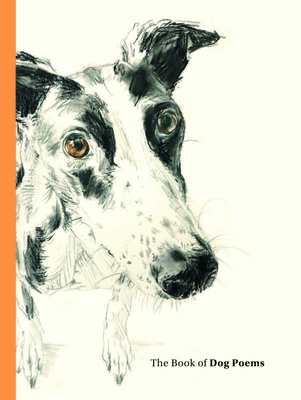 Description
---
The truth I do not stretch or shove
When I state that the dog is full of love.
I've also found, by actual test,
A wet dog is the lovingest.
'The Dog' by Ogden Nash

The relationship between us humans and our dogs has inspired many of the world's greatest poets. Sometimes funny, sometimes moving, the poems in this beautifully illustrated anthology are a true celebration of the faithful, affectionate, delightful dog. The perfect gift for dog lovers.
About the Author
---
Ana Sampson is the editor of several bestselling poetry anthologies, including I Wandered Lonely as a Cloud (the third best-selling poetry title of 2009) and She is Fierce. Ana's books have sold over 230,000 copies. She often writes and speaks about poetry in the media.

Since being chosen by It's Nice That as one of the most promising graduates of 2011, Sarah Maycock's clients have included the likes of Sony Music, The Times, the BBC, Waitrose, Jamie Oliver Magazine, Liberty, MiH Jeans, The Financial Times, The Guardian, Pentagram, Quadrille Publishing, Conran Design and Kinfolk.