Guernica: Painting the End of the World (The Landmark Library) (Hardcover)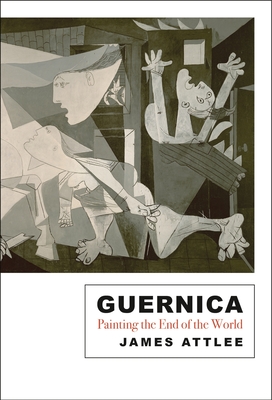 Description
---
A brilliant, concise account of the painting often described as the most important work of art produced in the twentieth century, as part of the stunning Landmark Library series.
Pablo Picasso had already accepted a commission to create a work for the Spanish Republican Pavilion in 1937 when news arrived of the bombing of the undefended Basque town of Gernika.
James Attlee offers an illuminating account of the genesis, creation and complex afterlife of Picasso's Guernica. He explores the historical and cultural context from which the painting sprang and the meanings it accrued during its travels across Europe and the Americas, as well as its influence on artists both living and dead. Finally, he argues for its continuing importance as a warning of what happens when the forces of darkness go unchallenged.
Praise for Guernica:
'Helps you appreciate Guernica's daring and resonance' Literary Review
'An impressive overview of the painting's conception and execution, and its subsequent life as an exhibit and a symbol ... Attlee's book succeeds in showing how influential Guernica has been' Sunday Times
'Attlee digs up rich examples of the debate and devotion that invariably attended the painting ... Guernica literature abounds; but this book is a worthwhile addition' Spectator
About the Author
---
James Attlee worked in art publishing for 25 years and then as editor-at-large for Chicago University Press. He is the author of the acclaimed Isolarion: A Different Oxford Journey; Nocturne: A Journey in Search of Moonlight; and Station to Station.