Tales from the Tao: The Wisdom of the Taoist Masters (Hardcover)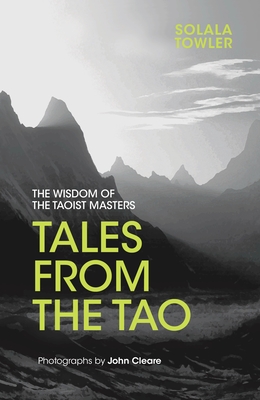 Description
---
For thousands of years, students of the Tao have gleaned inspiration and illumination from its parables, and these thought-provoking examples discuss topics ranging from dignity in the face of challenge, to judging character, to how to deal with loss. Whether solidifying a spiritual truth, unravelling a puzzle for contemplation, or providing a moment of humour, these tales are a mainstay of Eastern philosophy. This unique collection brings together the most inspiring, illuminating and downright funny stories from the classical works of Taoist masters, alongside new writing inspired by traditional tales. Set against a backdrop of the mountains, waterfalls and gorges of China, these tales introduce important Taoist ideas about many of the most basic human experiences – including birth, death, loss, pleasure, and how to surrender to the most fundamental experience of the Tao itself. Interwoven with classic Taoist quotations and illustrated with beautiful photography throughout, these engrossing narratives are as relevant today as they were in the great dynasties of ancient China.
About the Author
---
Solala Towler has been teaching Taoist philosophy and practice for over 15 years, both in China and the US. He is the editor and publisher of the largest English-speaking Taoist journal, The Empty Vessel: A Journal of Taoist Philosophy and Practice. He leads tours to China to study qigong and visit sacred mountains, and is past president of the National Qigong Association and founding member of the sacred music group, Windhorse. He has written a number of successful books on Taoism and qigong. 

John Cleare is an internationally renowned photographer specializing in mountains and landscapes. His inspirational and evocative photographs also illustrate a Watkins edition of the Tao Te Ching.