Contemporary French and Scandinavian Crime Fiction: Citizenship, Gender and Ethnicity (International Crime Fictions) (Hardcover)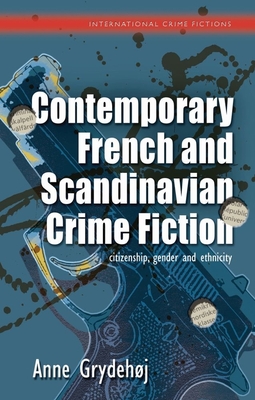 This item is not available.
Description
---
A comparative approach to French and Scandinavian crime fiction.

This book offers a study of Danish, Norwegian, Swedish, and French crime fiction from 1965 to the present. Anne Grydehøj presents twelve literary case studies to examine how the genre responded to shifting social realities. The book's analysis focuses on the way that crime fiction internalized themes regarding the French model of republican universalism and the Scandinavian welfare state—both of which were routinely characterized as being in a state of crisis at the end of the twentieth century. Adopting a comparative and interdisciplinary approach, the book investigates the interplay between contemporary Scandinavian and French crime narratives as it considers the way these novels engaged with the relationship between state and citizen through the lens of class, gender, sexuality, and ethnicity.


 
About the Author
---
Anne Grydehøj is a lecturer in the Department of Scandinavian Studies at UCL, where she teaches Danish language and culture. She has authored numerous articles on Scandinavian crime fiction.