For the Recorde: A Welsh History of Mathematical Greats (Paperback)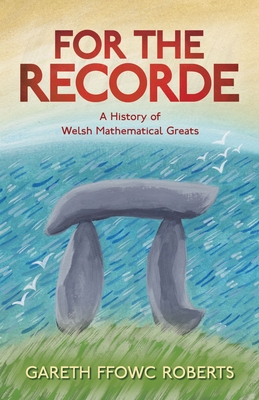 This item is not available.
Description
---
Stories about the colorful lives of twelve Welsh mathematicians.
 
For the Recorde invites readers on a journey through the lives of twelve Welsh mathematicians and the places they called home. Beginning with the sixteenth-century inventor of the equals sign, Robert Recorde, and continuing through today, Gareth Ffowc Roberts highlights an oft-overlooked technical acumen in Welsh culture, a forgotten complement to the country's more well-known legacy in poetry, music, and religion.
About the Author
---
Gareth Ffowc Roberts is emeritus professor of education at Bangor University.
Praise For…
---
"This is a book about mathematics, which will appeal to anyone with any interest in the history of Wales. It outlines vividly and understandably the achievements of our mathematicians, so important to that history and vital to our understanding of the world today, shaped and changed by mathematics."
 
— Dr. Elin Jones, historian and educationalist

"For the Recorde fair coasts along on the waves of Gareth Ffowc Roberts's enthusiasm for the subject and the clear delight he has in the patterns and mysteries of the world—some of them solved by math, and others always tantalisingly out of reach. But Roberts's real gift is presenting math, this sometimes arcane-seeming branch of science, once thought of as a black art in itself, as something understandable, human and altogether alive."
 
— Jon Gower, Nation.Cymru