Italian Orientalism; Nationhood, Cosmopolitanism and the Cultural Politics of Identity (Italian Modernities #33) (Paperback)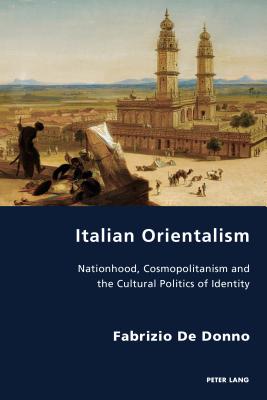 This item is not available.
Other Books in Series
This is book number 33 in the Italian Modernities series.
Description
---
The on-going debate on the legacies of modern European Orientalism has yet to fully consider its Italian context. Italian Orientalism is an interdisciplinary and transnational study both of the reception of European Orientalism in Risorgimento Italy, and of the development of an Italian Orientalist expression in the post-unification and fascist periods. The pan-European phenomenon is approached in its epistemological, aesthetic and political dimensions, while focusing on India and Indology as triggers of the so-called Oriental Renaissance and the Indo-European or Aryan idea. Fabrizio De Donno analyses the relationship between Orientalist scholarship and literary aesthetics in their related European and Italian contexts, mapping their interaction with linguistic, racial, religious and colonial thought. Paying particular attention to some of the major Italian intellectual, academic and literary figures of the time - from Giovanni Berchet, Giacomo Leopardi and Carlo Cattaneo, to Angelo De Gubernatis, Cesare Lombroso, Carlo Conti Rossini, Giosu Carducci, Guido Gozzano and others - the book explores how Orientalism and Aryanism emerge as major if controversial discourses of modernity. They provide the rhetorical tools of identity politics which, it is argued, are central to notions of Italian nationhood, cosmopolitanism and Euromania.
About the Author
---
Fabrizio De Donno is Lecturer in Italian and Comparative Literature at Royal Holloway, University of London.