Era Mio Padre: Italian Terrorism of the Anni Di Piombo in the Postmemorials of Victims' Relatives (Italian Modernities #30) (Paperback)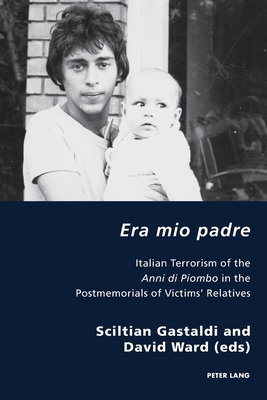 This item is not available.
Other Books in Series
This is book number 30 in the Italian Modernities series.
Description
---
Italian political terrorism of the 1970s has produced in its aftermath a rich body of memorial writing, created not only by victims or perpetrators but also by the secondary victims of violence, often children of the dead, who many years after their loss ask why their parents or relatives were chosen as targets, what it means for them personally and for the history of the Italian anni di piombo. This volume brings together a body of essays that explore this field of postmemorial writing, a field that extends the scope of memory studies, particularly in relation to political violence, and especially when those memories are fragile and indirect. The book analyses the work of victims' children such as Mario Calabresi, Benedetta Tobagi, Luca Tarantelli and Massimo Coco, exploring how these authors and others have narrated their unique experiences, from their distant memories of their fathers - each assassinated by different Italian terrorist groups - to their more recent struggles to deal with state institutions ill-equipped to respond to, or indifferent to, their plight. It further examines how their postmemorial works have contributed to a new relationship between history and personal memory in Italy. All of these writers, impelled by a sense of marginalization, frustration and sometimes anger to become actors and witnesses against their own will, have added their own indispensable tiles to the mosaic of a national and collective memory of the 1970s that is still largely unresolved in Italy today.
About the Author
---
Sciltian Gastaldi (PhD, University of Toronto) is a history and philosophy high school teacher for the Ministero dell'Istruzione and the Ontario College of Teachers, as well as a journalist and novelist. David Ward is Professor of Italian Studies at Wellesley College.