Blade Runner 2049 - Interlinked - The Art (Hardcover)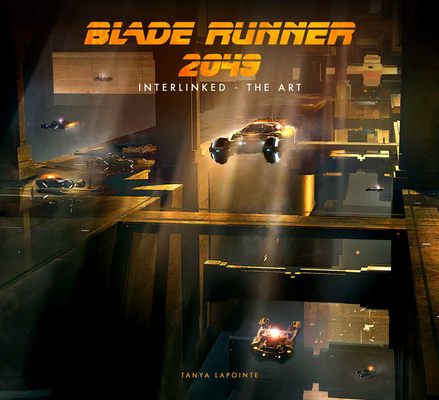 Description
---
The official art book for Blade Runner 2049 and a companion volume to The Art and Soul of Blade Runner 2049.

Film audiences experienced a bold, breathtaking vision of the future in 1982's ground-breaking Blade Runner. With the critically acclaimed Blade Runner 2049, director Denis Villeneuve returned to that world, as a young blade runner's discovery of a long-buried secret leads him to track down former blade runner Rick Deckard, who's been missing for thirty years.

A companion to The Art and Soul of Blade Runner 2049, Interlinked offers an unprecedented look into the creative process that went into making Blade Runner 2049, illustrating how director Villeneuve and his team took Scott's 1982 movie as a starting point and expanded the world by creating a new visual language infused with the original Blade Runner DNA.
About the Author
---
Tanya Lapointe worked for 15 years as a field reporter, interviewer, and TV Host for Radio-Canada/Canadian Broadcasting Corporation, covering international entertainment, news and high-profile events such as the Oscars® and the Cannes Film Festival. She is the author of The Art and Soul of Blade Runner 2049. She is also a documentary film writer, director, and producer.
Praise For…
---
"At last fans of the franchise, sci-fi, and futurism have a worthy tribute to the artwork behind the production..." - Borg.com

"Blade Runner 2049 is one of the most important modern science fiction works of our time and this book is a worthy exploration of it" - Adventures in Poor Taste

"A terrific book that gives fans a look at the concept art behind one of the most visually arresting films ever made" - Cinema Sentries

"A unique look into the design process from start to finish" - The Film Stage

'Absolutely stunning. Blade Runner 2049 is a feast for the visually inclined, and this art book does the film equal justice' - Fangirl Nation