African Modernism and Its Afterlives (Paperback)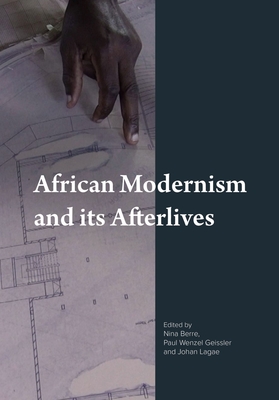 This item is not available.
Description
---
The legacy of colonial and postcolonial African architecture.

This edited collection of essays and image-driven pieces by anthropologists, archaeologists, architects, and historians examines the legacies of African architecture from around the time of independence through examples from different countries. Drawing on ethnography, archival research, and careful observation of buildings, remains, and people, the case studies seek to connect the colonial and postcolonial origins of modernist architecture, the historical processes they underwent, and their present use and habitation, adaptation, and decay. 

Deriving from a workshop in connection with the 2015 exhibition "Forms of Freedom" at the National Museum in Oslo and the Venice Biennale, the volume combines recent developments in architectural history, the anthropology of modernism and of material culture, and contemporary archaeology to move beyond the admiration or preservation of prized architectural "heritage" and to complicate the contemplation—or critique—of "ruins" and "ruination."
About the Author
---
Paul Wenzel Geissler is professor of social anthropology at the University of Oslo, with particular interest in science, medicine and the remainders of modernism in eastern Africa.  

Nina Berre is an architect, professor, and head of the Institute of Architecture at the Oslo School of Architecture and Design.