Nostalgia and Videogame Music: A Primer of Case Studies, Theories and Analyses for the Player-Academic (Studies in Game Sound) (Paperback)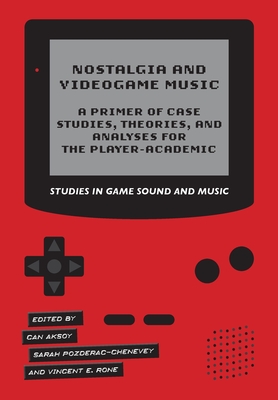 This item is not available.
Description
---
The first multi-disciplinary study of the connection between memory and music in video games.

This book allows readers to understand the relationships and memories they often form around games, and music is central to this process. The quest into the past begins with this book, a map that leads to the intersection between nostalgia and videogame music. Informed by research on musicology, memory, and practices of gaming culture, this edited volume discusses different forms of nostalgia, considers how videogames display their relation to those forms, and explores the ways theoretically self-conscious positions can be found in games. An important scholarly addition to the burgeoning field of ludomusicology, this book will appeal to researchers, educators, practitioners, undergraduate and graduate students, and videogame fans and players alike.
About the Author
---
Can Aksoy is professor of English at Los Angeles City College. 

Sarah Pozderac-Chenevey is a ludomusicologist specializing in the narrative, continuity, and world-building functions of pre-existing music in videogames.

Vincent E. Rone teaches at Franciscan University of Steubenville in Ohio and directs music at Archangel Gabriel Parish in Pittsburgh, Pennsylvania.