The Baton Rouge Interviews: With Édouard Glissant and Alexandre Leupin (Hardcover)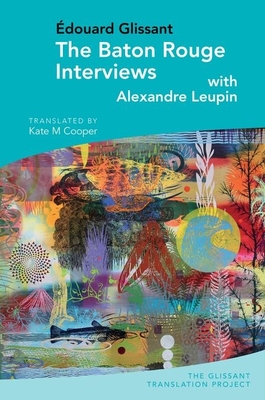 Description
---
This collection of interviews is a diamond, remarkable in the way that it assembles so many of the major strains of Glissant's thought, and stunning in the expansive erudition at work in the composition of that thought. Two structuring experiences inform the writer's reflections on language
and poetic engagement. On the one hand, there is the acculturation of his French intellectual ancestry, begun in the Martinican colonial system and continued in his mature student years in Paris, with the achievement of a Doctorate at the Sorbonne in 1980. On the other, there is his genetic heritage
as an Antillean, nurtured in the Creole language of a people whose nearly forgotten history he will take pains to redeem. A lifelong interrogation of these two vital experiences of language are crucial to Glissant's concept of Relation, viewed as a transformative and vital process intrinsic to the
project of poetics. Relation reverberates throughout Glissant's consideration of the many topics broached in this volume: medieval Europe and the creation of nation-states, the evolution of the epic and its global iterations, decolonization, creolization, landscapes and cultures, political
engagement vs. the task of the writer, globality, questions of identity and Being. Absolutely the best introduction to Glissant's thought.

About the Author
---
Kate M. Cooper was a Professor of French and has published on medieval French literature, Southern literature, and French feminism.