Hidden Texts, Hidden Nation: (Re)Discoveries of Wales in Travel Writing in French and German (1780-2018) (Contemporary French and Francophone Cultures Lup) (Hardcover)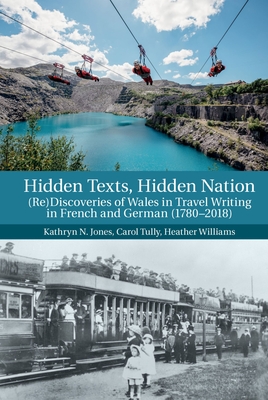 Description
---
This book explores the representation of Wales and 'Welshness' in texts by French- (including Breton) and German-speaking travellers from 1780 to the present day. Since the emergence of the travel narrative as a popular source of information and entertainment in the mid-18th century, writing about Wales has often been embedded and hidden in accounts of travel to 'England'. This book locates and presents these largely forgotten texts and broadens perspectives to encompass European perceptions. Works uncovered for the first time include travelogues, private correspondences, travel diaries, articles and blogs which have Wales or Welsh culture as their focus. The 'travellers' analysed in this volume include those travelling for the purpose of leisure, scholarship or commerce as well as exiles and refugees. By focusing on Wales, a minoritized nation at the geographical periphery of Europe, the authors are able to problematize notions of hegemony and identity, relating to both the
places encountered (the 'travellee' culture) and the places of origin (the travellers' cultures). This book thereby makes an original contribution to studies in travel writing and provides an important case study of a culture often minoritized in the field, but that nevertheless provides a telling illustration of the dynamics of intercultural relations and representation.

About the Author
---
Kathryn Jones is an Associate Professor of French at Swansea University. Carol Tully is a Professor of German and the Pro-Vice Chancellor at Bangor University. Heather Williams is a Research Fellow at the University of Wales Centre for Advanced Welsh and Celtic Studies.