A Compendium of Atari 2600 Games - Volume One (Paperback)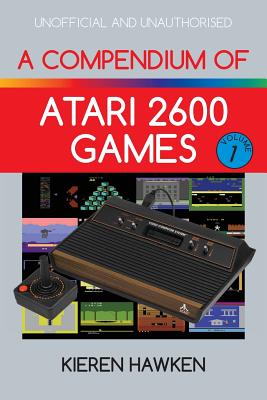 Description
---
The Atari 2600 might not have been the first ever games console but it was certainly the first one to be successful and launched an entire industry in the process. Originally known as the Video Computer System, it went on to sell over thirty million units and still holds the record for being the longest officially supported console; the first game arrived in 1977 with the last being released in 1992, an incredible 15 years later. With such a long life, the 2600 spawned a huge catalogue of cartridges that includes many of the gaming world's greatest classics.
This book takes you through the history of the much-loved platform, sampling a varied cross-section of games; featured titles include early releases, modern retro classics and even originally unreleased prototypes. Each entry features a screenshot, review and publishing information, along with the author's personal rating for the title.
With ten entries for each letter of the alphabet, this is not supposed to be a list of the best or the worst games; neither is it a complete guide to all that's available. It is simply a meandering journey through some thirty years of home computing history, and will interest dedicated fans and casual readers alike.
A Compendium of Atari 2600 Games is a celebration of the classic console, filled with nostalgic memories, new opinions, interesting stories and so much more