The God of Vengeance: A Drama in Three Acts (Paperback)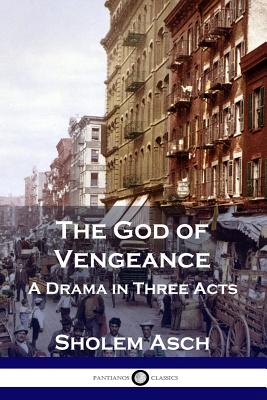 Description
---
Set in the impoverished and bustling Lower East Side of Manhattan at the turn of the 20th century, The God of Vengeance is a memorable urban drama of intrigue and romantic liaisons.
The God of Vengeance is a gritty, unflinching yet deftly written play, wherein the complexities of human existence and flaws are explored to their fullest. A brothel owner lives with his family above his place of business, and strives to keep his young daughter innocent of what goes on in the establishment that provides their livelihood. However, the girl's curiosity gets the better of her; upon witnessing the sordid goings on, she rapidly develops a fascination for one of the working girls.
First published in 1906, and sporadically staged in the decades to follow, the play is unique for featuring a lesbian love affair - a matter shocking and taboo for its era. After one performance in English in 1923, the entire cast was placed under arrest for indecency. Critics of the time were divided; many noted its artistic qualities, but roundly condemned its frank and unabashed depiction of female homosexuality. Others proclaimed it a great drama, and a culturally significant product of the Yiddish diaspora of New York City.