Trauma and Identity in Contemporary Irish Culture (Reimagining Ireland #94) (Paperback)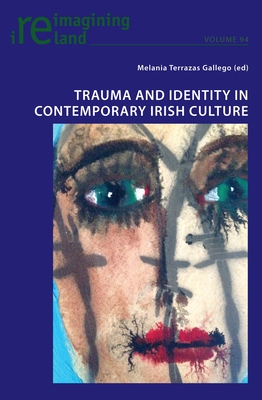 This item is not available.
Other Books in Series
This is book number 94 in the Reimagining Ireland series.
Description
---
The last two centuries of Irish history have seen great traumas that continue to affect Irish society. Through constructing cultural trauma, Irish society can recognize human pain and its source/s and become receptive to the idea of taking significant and responsible measures to remedy it. The intention of this volume is to show the mediating role of the literature and film scholar, the archivist, the social media professional, the historian, the musician, the artist and the poet in identifying Irish cultural trauma past and present, in illuminating Irish national identity (which is shifting so much today), in paying tribute to the memory and suffering of others, in showing how to do things with words and, thus, how concrete action might be taken.
Trauma and Identity in Contemporary Irish Culture makes a case for the value of trauma and memory studies as a means of casting new light on the meaning of Irish identity in a number of contemporary Irish cultural practices, and of illuminating present-day attitudes to the past. The critical approaches herein are of a very interdisciplinary nature, since they combine aspects of sociology, philosophy and anthropology, among other fields. This collection is intended to lead readers to reconsider the connections between trauma, Irish cultural memory, identity, famine, diaspora, gender, history, revolution, the Troubles, digital media, literature, film, music and art.
About the Author
---
Melania Terrazas Gallego is on the Executive Board of AEDEI (The Spanish Association for Irish Studies), Head of the Centre of Irish Studies BANNA/BOND (European Federation of Associations and Centres of Irish Studies) and Senior Lecturer in English Studies at the University of La Rioja (Spain). She is the author of Relational Structures in Wyndham Lewis's Fiction: Complexity and Value (Lincom Europa, 2005), the editor of Journal of English Studies, vol. 8. (2010) and guest editor of Gender Issues in Contemporary Irish Literature (Estudios Irlandeses, vol. 13, no. 2, 2018). She helped set up the Wyndham Lewis Project websites through grants from the AHRC and the Spanish Ministry of Science and Competitiveness. She has published extensively on a number of British and Irish modernist and contemporary authors and film directors, and on applied linguistics. Her work has been recognized by positive reviews in international journals, grants and awards received to date.