The Influence of Social Institutions on Black Aspirations (Hardcover)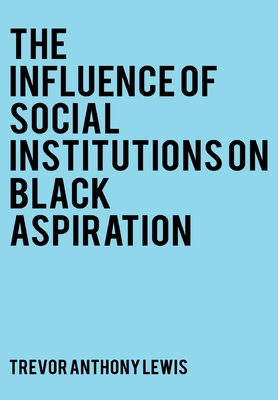 $27.99

Usually arrives at our store within 4-7 days
Description
---
The Shakespearian idiom, "the slings and arrows of outrageous fortune," highlights, describes and even speaks to the Black and minority ethnic experience - though it is hard to tell whether Shakespeare intended the expression to be read in this way. If you are interested in the truth concerning race relations, then this book is required reading.
Otherwise, it is your right to remain deceived and ignorant but, if Plato is your esteemed philosopher, stop to consider his polemic that no self-respecting individual is entitled to be offended by the truth. This book relates to the levels on which Black aspiration continues to be silently blighted and seeks solutions to this enduring and intractable global problem. This opus allows the light of key earth-shaking knowledge - about people of colour and particularly Black people - a place to shine from and through and, as if I need say, that place is your true mind.
The thing about this book that makes it a must-read is its singular angle of approach; no other single-volume work shares the same focus and strategy.