Analysis design and development of technologies and strategies for mobile learning (Paperback)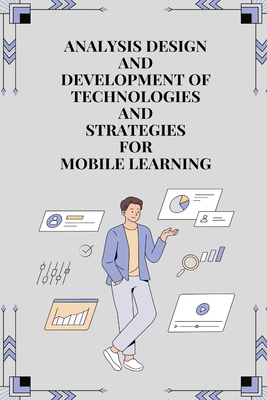 Description
---
The present work investigates and implements a state of the art Mobile Learning. Majority of literature reviewed, explored the impact of mobile learning on people throughout the world. The impact of mobile learning on the learners in the remote states of India is in infancy stage. Literature survey helped to explore the available mobile learning frameworks which are quite effective for providing learning solutions to the learners. It has been analyzed, that there is rarely any framework which can measure the quality of learning. The investigation result motivates the present worker to design and develop a Mobile Learning Management System (MLMS) followed by strategies to manipulate and adapt contents for the small screen devices, measure quality of learning. The contents to be provided have been experimentally explored so that learners find it effective according to learning scenario.
While implementing real life services a number of technical problems occurred related to network bandwidth and latency. These problems are studied and it is observed that agents are an alternative solution in this respect. The performances of the system using agent and without agent have been compared and the results are discussed.
It has been essential to study the acceptance of the prototype by the learners. As a result a statistical model based on latent and observed variable is developed to analyze the acceptance of technology friendly learners and technology unaware learners for the newly built mobile learning system prototype. A comparative analysis has been performed between the acceptance of earlier models and new model. The result of the study showed that the new MLMS has been accepted by technology aware and unaware both types of learners.
The developed MLMS is further extended to propose a prototype of consortium to share the educational resources of institutes. This entire task motivated the worker to make a theoretical model of Mobile Learning.
The completed work indicates that a mobile learning management system can help learners in learning at the time of need and it has enough capabilities to motivate learners.