How to Trade in Forex Market: Technical Strategies to Make a Perfect Trade (Hardcover)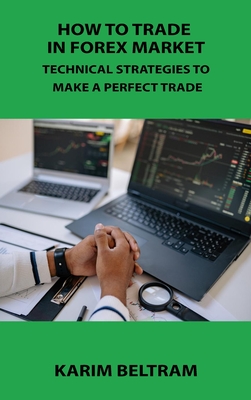 Description
---
Do you want to know all about forex trading?
Your customers will never stop buying this amazing guide
If so, keep reading
This guide was put together to assist you in understanding what forex is, how to day trade it, where to trade it, and how to prevent the stumbling blocks that waste the investment of many beginners by running you through the fundamentals. Moreover, you will understand the ins and outs of forex trading so that you can start today. It offers a quick way to catch up with foreign exchange essentials and breaks down complex information into easy terms and ideas.
Pursuing and attaining that life of your dreams - you know the one where you don't have a boss and are working your own schedule from anywhere in the world - this is no longer the stuff of science fiction folks. As a matter of fact, more and more people are doing exactly this and large numbers of them are achieving it with Forex Trading.
Inside this book you will find:
- What is forex trading
- How to trade in forex market
- All the best technical strategies in forex market
- All about quote currency
And much more
Just buy NOW this book and let your customers know everything about this topic, they will not stop buying this guide