Best Trading Style and Strategies: Excel Trading Tips and Tricks (Hardcover)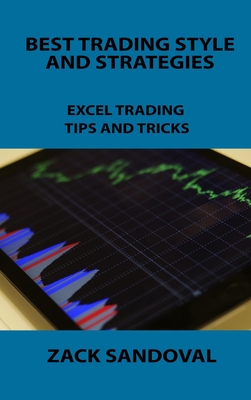 Description
---
Do you want to know all about swing options trading?
Your customers will never stop buying this amazing guide of trading
If so, keep reading
With this book, you'll have a step-by-step guide full of proven strategies to dramatically increase your chances of success.
You will learn how to invest in the stock market and, above all, how to identify the best stocks in the market and how to value them. You'll learn how to recognize the information you need and how to interpret charts to achieve very high returns. You will learn how to open a portfolio on your own, understand how to diversify it and make it profitable. Discover proven trading strategies, tools, and techniques to help you become a consistently profitable trader.
Price action trading is a method to read the "secret language" of the markets, so you can use it to better time your entries and exits-without relying on indicators, news, or signal services.
Inside this book you will find:
Tips and tricks to excel in options trading
Strike prices
How to avoid mistakes
How to become a consistently profitable trader without relying on fundamentals news, trading indicators, or signal services
And much more
Just buy NOW this book and let your customers know everything about options trading, they will not stop buying this guide