Edouard Manet (Hardcover)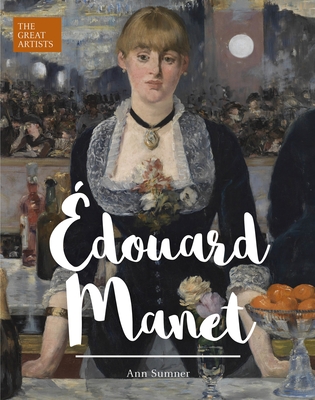 Description
---
This lavishly illustrated full-color hardback explores the life and work of French modernist painter Eduard Manet.
Manet was one of the first artists in the 19th century to paint modern life and everyday subjects, including the then scandalous
Le dejeuner sur l'herbe
. Recognized for his paintings of bars and other everyday meeting places, Manet marked the transition from realism to the looser, freer style that signaled the beginnings of modern art. Art historian Ann Sumner explores the contribution he made to the art world, particularly his embracing of ordinary people as appropriate artistic subjects. She also analyses his technique, the materials he used, and showcases his most iconic paintings - including
Olympia, A Bar at the Folies-Bergere
and
Corner of a Caf -Concert
- alongside fascinating biographical detail. Featuring timelines and information boxes, this addition to
The Great Artists
series provides a wonderful introduction to this influential modernist painter.
ABOUT THE SERIES:
The Great Artists
series by Arcturus Publishing introduces some of the most significant artists across history, looking at their lives, techniques and inspirations, as well as presenting a selection of their best work.
About the Author
---
Ann Sumner is the Head of Cultural Engagement at the University of Leeds and former director of the Barber Institute of Fine Arts, the first director of the Birmingham Museums Trust and previous Head of Fine Arts at the National Museum Wales. She held curatorial positions at the National Portrait Gallery, the Whitworth Art Gallery and Dulwich Picture Gallery. Ann is the author or co-author of numerous titles, including Sisley in England and Wales (with Christopher Riopelle) and Colour and Light: Fifty Impressionist and Post-Impressionist Works at the National Museum of Wales.