The Hidden Injuries of Class (Paperback)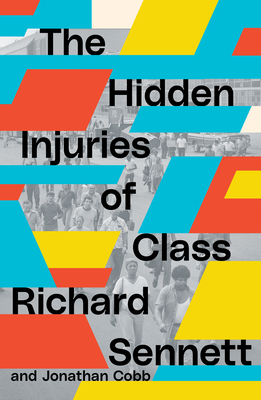 Description
---
How to find dignity and a meaningful life in the modern city

In this reissue of the 1972 classic of social anatomy, Richard Sennets adds a new introduction to shows how the injuries of class persist into the 21st century. In this intrepid, groundbreaking book, Richard Sennett and Jonathan Cobb uncover and define a new form of class conflict in America an internal conflict in the heart and mind of the blue-collar worker who measures his own value against those lives and occupations to which our society gives a special premium.

The authors conclude that in the games of hierarchical respect, no class can emerge the victor; and that true egalitarianism can be achieved only by rediscovering diverse concepts of human dignity. Examining personal feelings in terms of a totality of human relations, and looking beyond the struggle for economic survival, The Hidden Injuries of Class takes an important step forward in the sociological critique of everyday life.
About the Author
---
Richard Sennett's first book was The Uses of Disorder in 1970. His other books include The Fall of Public Man, Flesh and Stone and Respect, as well as the recent Homo Faber trilogy: The Craftsman; Together; Building and Dwelling. He currently serves as Senior Advisor to the United Nations on its Program on Climate Change and Cities. He is Senior Fellow at the Center on Capitalism and Society at Columbia University and Visiting Professor of Urban Studies at MIT. Among other awards, he has received the Hegel Prize, the Spinoza Prize, an honorary doctorate from Cambridge University, and the Centennial Medal from Harvard University

Jonathan Cobb was a former associate of the Center for the Study of Public Policy, Cambridge, Massachusetts.